How is the featured shirt chosen?
---
Along with the numerous submissions, we hand select firehouses with you in mind. Ranging from volunteer to career and everywhere in between, we want everyone to get in on the action. Every month we draw through a list of firehouse shirts depending on their location, size, artwork, and end-cause. We want you to enjoy the shirt, learn about the firehouse it comes from, and feel good knowing a slice of your membership went directly back to the crews who wear it. If you would like to submit your fire station to possibly be chosen in the featured shirt of the month click this link: Submit My Station
---
What shirt options do you offer? How do they fit?
---
Currently we offer two options that both range from Small through 4XLarge. Most firehouses we feature wear a navy shirt, possibly something only duty approved, so we work closely with them to create a layout and color option that you can enjoy: Standard - 6 oz., 100% preshrunk cotton. Normal fit and heavier-weighted. Premium (+$3.00/month) - 4.2 oz., 100% airlume combed and ringspun cotton. Slightly tapered and longer hem. Very soft and lightweight. Note: Additional $2.50/month for 2XL, $3.50/month for 3XL and $4.50/month for 4XL
---
What is the Loyalty Program?
---
When you first join as a member you will receive a custom welcome box labeled "The Rookie". This is the first step into becoming a dedicated follower! Below are the other time stamps you can acheive to receive promo gifts, discount codes, and more. Each coming with more valuable offers and contents. 6 months - The Tailboarder 12 months - The Chauffeur 18 months - The Brass
---
How exactly does a posi-trac rear-end on a Plymouth work?
---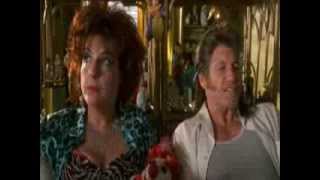 It just does...
---
How much does it cost?
---
Membership starts at $22 per month. That's it! Free shipping for all USA addresses! (Canadian addresses add $7 and countries outside the U.S. and Canada add $15 to cover shipping costs).
---
---